From strategy to implementation, I work with specific partners to ensure that you receive the best support. Find the resources. you need through our exclusive and chosen providers.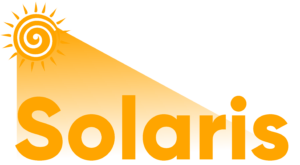 A full-stack agency that supports digital development and growth. Solaris Digital Marketing prides itself on working with the top talent in the industry and provides full-stack services for start-ups and rapidly growing industries. Services include media buying, website development, SEO, branding, social media, content, lifecycle to email, and growth strategy.
Looking to add into your tech stack? Here are some of the best in the industry to make sure you get the most with your digital marketing.
GetResponse Email Automation Software
Known for it's grow as you grow model, this software is a great introduction to email automation, cross-channel, landing pages, and marketing for entrepreneurs and growing businesses that want to leverage a complete package. Flexible for every budget while setting you up for success.