For Innovative and Cutting-Edge Technologies
From development of a quantum blockchain to entreprise architecture IT marketing strategy and development, the approach used merges the functionality of your project with the features consumers are looking for. 
With years of experience in IT, we know how to assess your project so it can move a step beyond and ignite the interest of global users. 
As the technical landscape continues to expand and become more competitive, it is the highlights of innovation that activate and accelerate the growth of specific companies. 
Our Technical Specialties
Research and Analysis of Cryptocurrencies
In 2014, we were at the cutting edge of technology, looking at the new rise of Bitcoin, while it was the same price of pizza.
This analysis highlights the shortcomings of the blockchain, specifically in terms of security and scalability of the coin as well as how effective it can be in creating a new form of currency. 
The research and analysis remains ahead of the curve in the understanding of technologies and it's ability to impact the global community through the use of blockchain.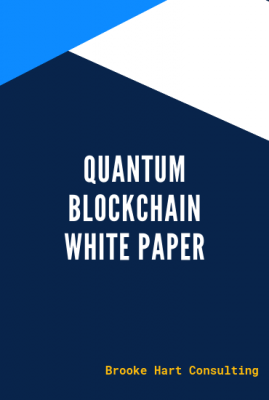 Assisting new, cutting edge blockchain technologies, the white paper development assists with understanding the functionality of your product as well as how to introduce this to the investors and cryptocurrency community. 
White paper development is inclusive of latest technical practices, such as quantum blockchain development, anonymity from decentralisation and functionality which is designed to increase user interest and highlights revolutionary technologies. 
Blockchain and Tech Marketing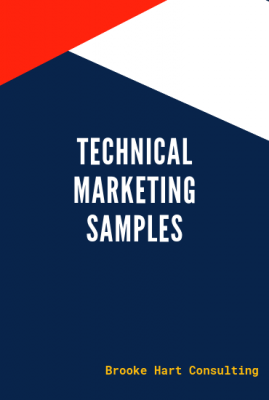 Supporting the growing blockchain ecosystem, marketing with the blockchain offers complete implementation, from review outreach to identifying best practices to build traction with your project. 
Specialization in ICO to IEO best practices to identifying new market opportunities to bring the blockchain into fruition for user acquisition, our blockchain marketing provides opportunities to assist with leveraging and growing your new product. 
Spear Heading New Innovations
AI, FinTech, Enterprise Architecture, Big Data and More
Innovative finch projects to Fortune 500 enterprise architecture companies require unique marketing messages. Developing specific approaches to reach the target market and highlight the bridge from functionality to user acquisition is one of the specialisations that sets you apart. 
We identify your unique value proposition within the industry based on the functionality you provide with the technical services or products offered within your company. 
We take innovation and cutting-edge platforms to accelerate your success. 
Past Project Case Studies
Fintech Interim Marketing Director
Enterprise Architecture Digital Strategy
Fortune 500 Market Analysis
The client was interested in the launch of a new technology for proprietary algorithms which defined turns in the financial market before they occurred. 
An overarching digital strategy was created as well as successful launch and implementation of a full stack marketing plan. Marketing direction of a remote team of 20 to reach traders and investors interested in an alternative software platform. 
This client worked with Fortune 500 and 1000 companies, offering enterprise development for "gaps" within their system. While successful, they did not have a digital strategy or presence. 
Created a digital strategy and for long term development and growth. Provided implementation assistance for targeted B2B customers, including integration with the sales team as well as a presence which highlighted their unique value proposition online. 
This client was focused on innovative approaches for technology while identifying new products which could be used in the market. 
This analysis included an in-depth focus on best practices for global expansions as well as how the current hardware and software could be used in various regions for growth against competitors. Offered direction suggestions to assist with continuous growth of the company. 
From Idea to Mass Adoption
Start now and take your project to the next level. Whether you are launching the next innovation to disrupt the market in blockchain technologies, cryptocurrencies or information system architecture, we support taking your project to the global community.